Offering Live Music Performances, and Concerts.
Reputed Concert
Artist in Greater Boston Area
The Rake's Progress(Stravinsky) Nick Shadow
Opera Laboratory Theater MIT Experimental Media Facility-
"Ron Williams was a stunning nick shadow, a gusty-voiced, literate singer. His dance of glee with tom will linger in the memory."
-The Boston Globe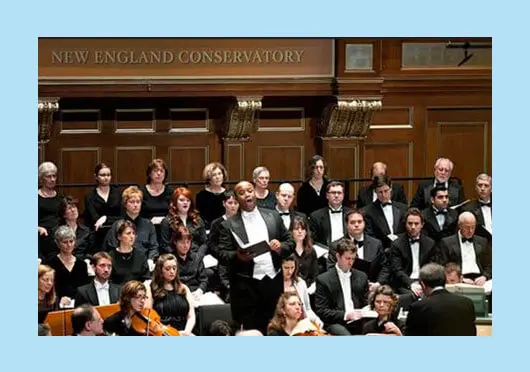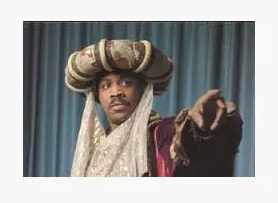 Recognized nationwide for his artistry in the field of opera and oratorio, Ron Williams continues to gather acclaim for his work onstage and in the concert hall. He has sung leading roles with opera companies nationally, including San Francisco Spring Opera, Michigan Opera Theatre and Opera San Jose, where he created the role of Edward in the world premiere of Alva Henderson's The Last Leaf.
In New England, Williams debuted with Boston Lyric Opera in the revival of Kurt Weill's Lost in the Stars, receiving critical acclaim from The New York Times. He portrayed nemesis Nick Shadow in the much-heralded production of The Rake's Progress with Boston's Opera Lab at the MIT. The Boston Globe praised his performance of Figaro in Opera New England's The Barber of Seville. With Greater Worcester opera, he has performed Escamillo in Carmen, as well as the title role in Mozart's Don Giovanni. This spring saw his solo debut with Rhode Island Philharmonic and Boston Youth Symphony Orchestra.
Mr. Williams was a regional finalist in the San Francisco Opera National Auditions. Ron remains passionately interested in arts education for young audiences and has performed in the National Children's Arts Festival at JFK Center for the Performing Arts in Washington D.C.
Mr. Williams maintains a busy concert schedule having performed with Cantata Singers, Symphony Pro Musica, as well as the Dartmouth College Symphony where he participated in Beethoven's Fidelio. Ron took on the role of the biblical narrator in a performance of King David by Arthur Honneger with The Masterworks Chorale. He performed the one-man opera of Domenico Cimarosa, Il Maestro di Cappella with Boston Civic Symphony. He made his debut with Boston Cecilia in Britten's Cantata Misericordium. He also performed the role of Christus in J.S. Bach's Saint Matthew Passion. In 2019, he reprised the title role in Puccini's comic opera Gianni Schicchi with Opera Susquehanna in Pennsylvania.
Ron made his European debut with the Düsseldorf Chamber Orchestra in Germany. His stage debut was in Saint Gallen, Switzerland and has performed on stages throughout Europe.
An artist committed to bringing to the stage the works of twentieth-century American composers, Ron performed Reverend Clayton in the MassOpera/Chicago Opera Theatre production of Freedom Ride, by Dan Shore. He sang The Life and times of Malcolm X with Boston Modern Orchestra Project as well as Champion, an Opera in Jazz by Terrence Blanchard with Boston Lyric Opera.
Future dates will include the new England premiere of Omar, an opera by Rhiannon Giddens and Michael Abels with Boston Lyric Opera.
For more information, please visit www.RonSings.com
Greater Worcester Opera
"All the vocal performances are strong, but Ron Williams takes the show to a higher level with his vocal prowess and commanding presence."
-Worcester Telegram & Gazette
Edward Berkeley Chamber Orchestra
"Ms. Edgerton's voice contrasted nicely with Williams' deep, rich baritone and precise diction."
-San Jose Mercury
Aeneas Opera San Jose
"Williams was an imposing Aeneas."
-Peninsula Times Tribune(CA)
King of Hearts Kennedy Center for the Performing Arts
"The baritone Ron Williams was the children's favorite."
-Washington Post
Nick Shadow Opera Laboratory Theater MIT Experimental Media Facility
"Ron Williams was a stunning Nick Shadow, a gusty-voiced, literate singer. His dance of glee with Tom will linger in the memory."
-The Boston Globe
The Leader Boston Lyric Opera
"Ron Williams was focused and nuanced."
-The New York Times
Figaro Opera New England
"The most convincing of the singers was Ronald Williams in the title role; he's got the voice and technique for the part, and he's a real firecracker onstage."
-The Boston Globe
Sharpless Salisbury Lyric Opera (Worcester)
"Impressive performance by Ron Williams as the U.S. Consul in Nagasaki, who infused his role with a well-realized sense of dignity"
-Worcester Telegram & Gazette
"The most memorable soloist was Ron Williams, whose strong, attractive voice carried the Dvorak through the church with utter conviction."
-San Jose Mercury
"Williams brought stunning, even shocking power and depth to the role of the traveler."
-Boston Music Intelligencer
Omar (New England Premiere)
Music of Rhiannon Giddens & Michael Abels
(Professional ensemble member) with Boston Lyric Opera
Kaneza Schaal, director
May 4, 6, 7, 2023
Emerson Cutler Majestic Theatre
219 Tremont Street
Boston, MA 02116
La Bohème
Music by Giacomo Puccini
(Professional ensemble member) with Boston Lyric Opera
David Angus, conductor
September 23, 25, 30 & October 2, 2022
Emerson Colonial Theatre
106 Boylston Street
Boston, MA 02116
The Life and Times of Malcolm X
(Professional ensemble member as well as the role of Friend)
Boston Modern Orchestra Project/Odyssey Opera
Gil Rose, conductor
June 17, 2022
Strand Theater
Dorchester, MA 02125
Gianni Schicchi
Ron sings the title in Puccini's Comic Masterpiece
Greater Worcester Opera
Aldo Fabrizio, conductor
June 9-12, 2022
Caliope Theater
150 Main Street
Boylston, MA 01505
Champion: An Opera in Jazz
Music by Terence Blanchard
Libretto by Michael Cristofer
(Professional Ensemble Member) with Boston Lyric Opera
Kwamé Ryan, conductor
Wednesday, May 18, 2022
Friday, May 20, 2022
Sunday, May 22, 2022
Emerson Cutler Majestic Theatre
219 Tremont Street
Boston, MA 02116
Carl Orff Carmina Burana
Ron Williams, baritone soloist
Dr. Krishan Oberoi, Artistic Director
Saturday, March 19, 2022, 4PM
Sunday, March 20, 2022, 3PM
Simon Center for the Arts, Falmouth Academy
Falmouth, MA 02540
Shades of Violetta/La Traviata by Verdi
Ron sings the principal roles of Giorgio Germont
Daniel Ryan, conductor
October 17-24, 2021
Eustis Estate Museum
1424 Canton Avenue
Milton, MA 02186
Race Amity Day Interfaith Prayer Vigil
Natick Common (12 South Main Street)
Natick MA 01760
Sunday June 13, 2021
7:00 - 8:00 pm
Amahl and the Night Visitors by Gian-Carlo Menotti
The beautiful Christmas story of a young cripple boy and his mother meeting the 3 Kings on their journey to find the Christ-Child. I sing the role of King Melchior
This virtual production can be accessed at:  www.voxnewengland.org
The Passion of Saint Mark by J.S. Bach
Ron Williams will portray the role of Jesus Christ
Trinity Choir & Orchestra​
Mark Mummert, Conductor
March 28, 2021
Trinity Lutheran Church
73 Lancaster Street
Worcester, MA
Five Mystical Songs by R. Vaughn-Williams (Cancelled due to Covid)
Ron Williams, baritone soloist
Coro Allegro
​David Hodgkins, conductor
May 16, 2021
Sanders Theatre
Cambridge, MA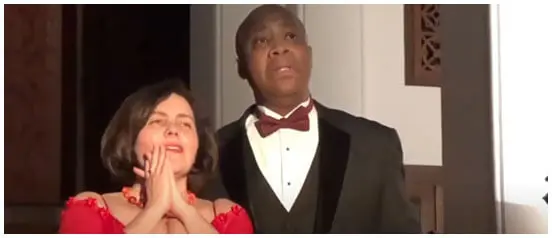 Maria Kotova and Ron Williams International Vocal Studio